Constructors
Siparila Oy is a prudent and professional wood supplier from Northern Europe that specializes in quality building materials. We know that wood is an excellent material for creating vivid surfaces and individual solutions. Tested in Finland's harsh climate, Siparila products are proven to be strong and durable against even the most intense weather conditions, making them the perfect choice for creating vivid surfaces and unique solutions.
Attractive Interior Designs
Finnish craftsmanship, top design and respect for nature all come together in Siparila's products, which can be used for creating impressive overall designs or exciting elements for the home. We encourage our customers to use wood creatively because it is an excellent material for creating exciting surfaces and unique structures. Wood can support a traditional, a modern, or a timeless look. It can be used to enhance the aesthetics, atmosphere, and warmth of a space. It creates the kind of natural, warm comfort that people seek out.
Design From Finland
Siparila's wood cladding design solutions primary purpose is to bring warmth and beauty into the home with the help of Finnish Designers. Siparila has done close cooperation with designers and has been granted Design From Finland label. All Siparila's decorative panels have hidden fixings, which means that you won't have any visible nail marks.
Read more about Siparila Interior Panels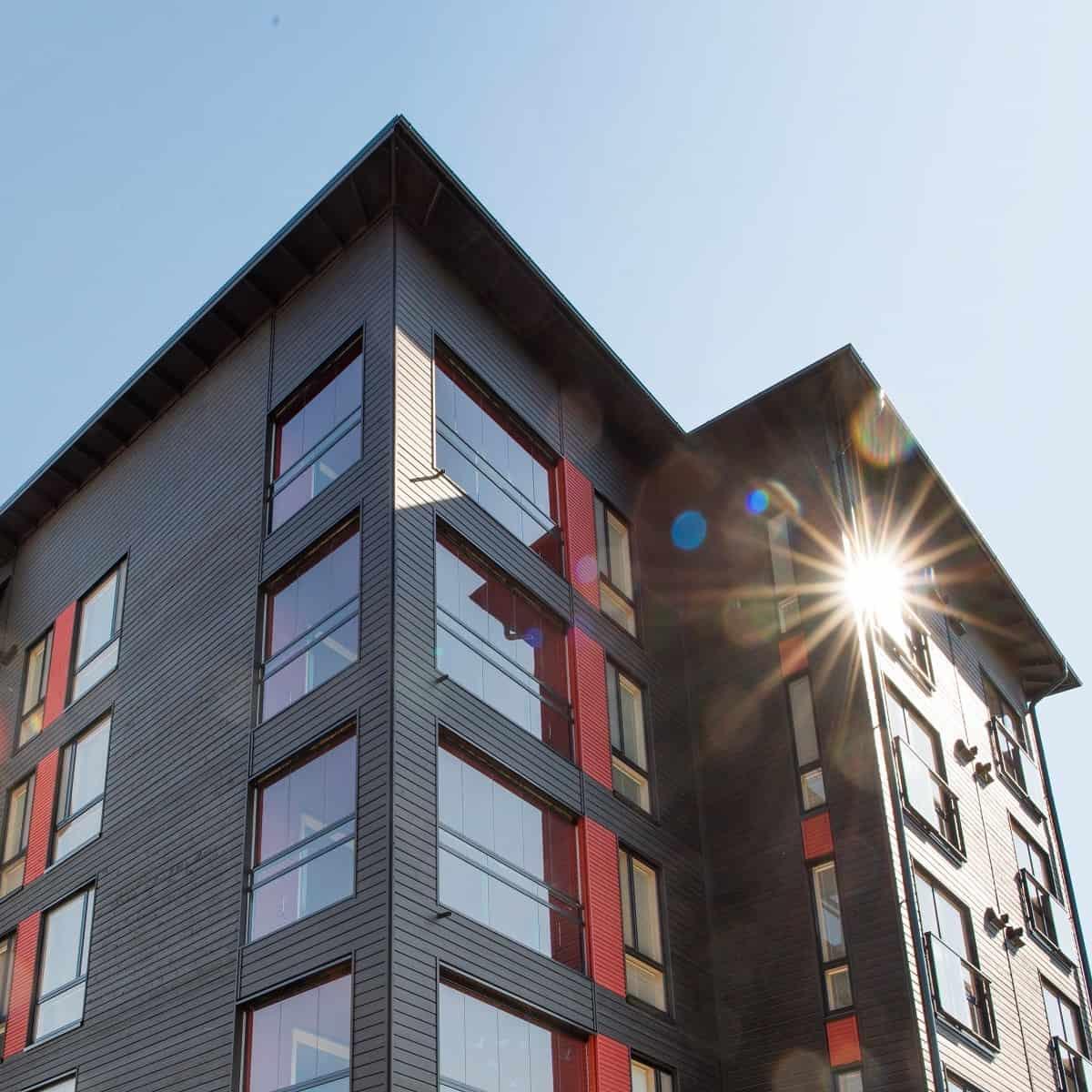 More efficient building process
Siparila Topcoat® wood cladding marries design excellence with aesthetic appeal, as each plank is fashioned to hide unsightly nails. Hiding the nail heads creates a streamlined, flawless appearance, and helps to prevent water damage and increases the cladding durability. Our cladding products come in a variety of colors to complement every space, and we use only safe, long-lasting waterborne paints. Our cladding's high-quality surface finish means you don't need to worry about painting on the job site, which saves you time, money, and resources. Additionally, each side of the plank is painted to create an invisible seam that will not interrupt the wood's pattern. The result is a beautiful and durable wood façade that your clients will love.
Why Siparila Wood Cladding Is Different?
Most of the panels are end-matched which reduces time spent measuring and cutting, which eliminates waste and human error.
Tongue and groove paneling allows the pieces to simply click into place.
The planks are delivered painted and ready-to-install, which saves you time, money, and manpower.
Hidden nail heads prevent water damage and create a streamlined appearance.
TOPCOAT® cladding
Sustainable material
Forests are a source of life for many people and creatures. This is why it's so important to look after their wellbeing. PEFC is an international forest certification dedicated to keeping forests in good condition. Wood used by Siparila is PEFC certified, which means that it is sustainably harvested, with regard for biodiversity. To meet PEFC certification requirements forest management must satisfy certain standards with regard to biodiversity, forest health and maintenance as well as recreational use. In addition, there are requirements for following the passage of raw materials and wood-based products throughout the whole supply chain. These guarantee that raw materials are from certified forests.
Learn more