In 2020, white and black will remain in the forefront of home decor as natural materials emerge. The tones of wood can be combined with a relaxed touch and use the tone differences of wood to create a layered and interesting space.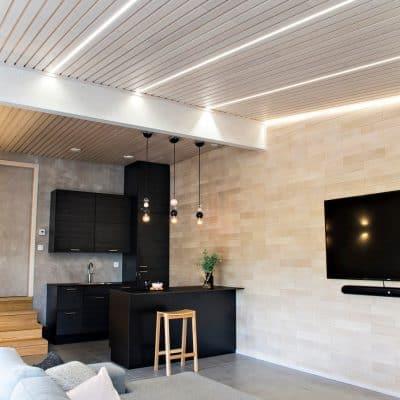 Alongside the light wood tones, darker decorative panels will emerge to celebrate the new decade. The bold decorator will be inspired by the rich chocolate tones. Sand, beige and natural white can be used to lighten the strong impression of a dark brown. With light green eucalyptus, plants and light hays, you can add Scandinavian touch to your home décor.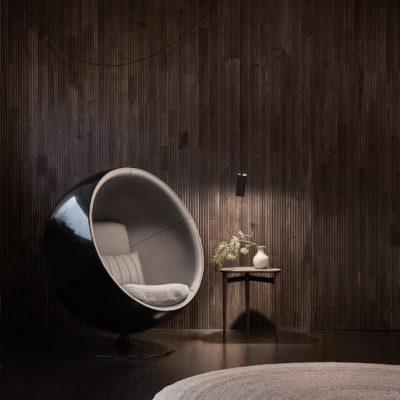 Natural materials are highly visible in interior design and wood also penetrates wall surfaces. Instead of an eye-catching wallpaper, choose decorative wood panels for wall and let them be the focus of your home. Or boldly use both. Depending on the space, the feature wall can be paneled in a vertical, horizontal or even with a herringbone pattern. Vertical paneling will give a sense of height to your interior space. Install them horizontally to give a sense of breadth and openness.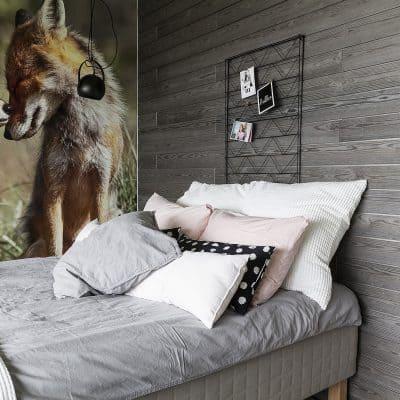 In kitchens and utility rooms, natural wood adds a stylish look. However, it is worth remembering to install a glass plate to protect the wood. It makes cleaning easier and keeps the wooden surfaces shining. Natural wood paneling is a good spice for Scandinavian simplified dark kitchens as well as for fresh light surfaces.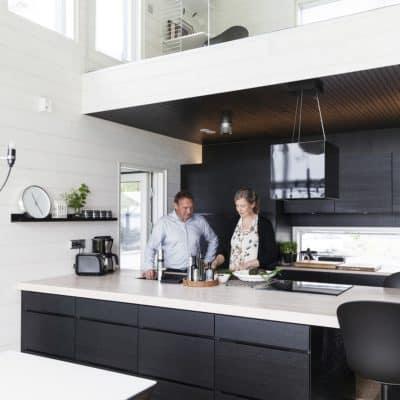 Home decor can be layered by adding structured materials such as soft textiles, high-gloss metal or heavy iron alongside the interior wood panels. You can use plenty of textiles. Materials like linen, cotton, silk, jute and knitwear are a perfect match with wooden decoration. Light roof and wall materials and warm honey decorative panels blend beautifully with textiles.