Interior design trends in 2020 and throughout the 2020s focus on wood interior design. The interior emphasizes earthiness, environmental friendliness and warm-hearted coziness. Dark and light wood tones are combined in a relaxed way to give the interior layers and interesting details.
Interior design can create different moods, improve the use of space and create empowering environments. Read the perspectives of three different interior designers on the influential interior design trends of the 2020s.
Here interior designers share their current Top-3 interior design trends
Milla Alftan, Interior Designer, @millaalftan
Wooden interior in many forms and in innovative ways.
Ecological values ​​and awareness of the origin of products, domestic wood
Creating coziness and warmth with natural materials and shades and specially with the authenticity of the materials
"The 2020s emphasize coziness, authenticity and warmth – be they materials or colors."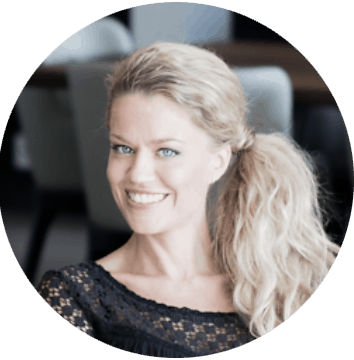 – Milla Alftan
Sensory friendliness, which is especially emphasized in wooden interior design. We also want to bring the surrounding nature into the interior of the home with real materials.
Environmentally friendly material choices and natural materials in surface materials and furniture
Scandinavian bohemian interior design, a combination of new and old, secondhand treasures
"Wood decoration has been popular in Finland for a long time but now it is especially popular because of its ecology and sensory friendliness."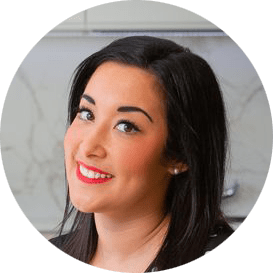 – Linda Baki
Natural materials in surface materials, furniture and textiles
A bold combination of different shades of wood
Down to earth and humane in materials and colors
"We want to bring the nature to home even more strongly with natural and genuine material choices. Combining the new and the old creates layers and coziness in the interior."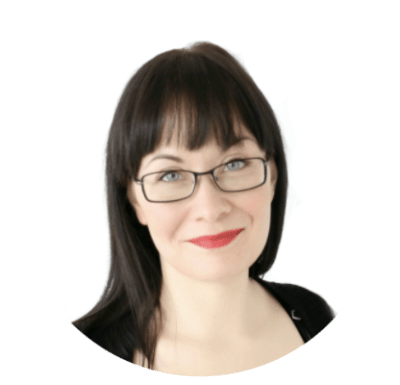 – Miia Salmi
Interior design trends in the 2020s
It's easier to understand current interior design trends when we look back a few years.
In Finland and other Nordic countries, interior design trends centered around white, gray and black throughout the 2010s. The interior even sought a certain kind of clinicality that emphasized the cleanliness and modernity of the home. The materials and the values ​​they represent were not given the same attention as they are today with ecology and sustainable development being major themes outside of interior design as well.
The change between the 2010s and 2020s is well illustrated by the idea of ​​shifting from a disposable culture to longevity and timelessness in which the new and the old are boldly combined. Coziness, warmth and naturalness are the major interior design trends of the 2020s. Light shades such as straw, beige, light blue and peach are popular.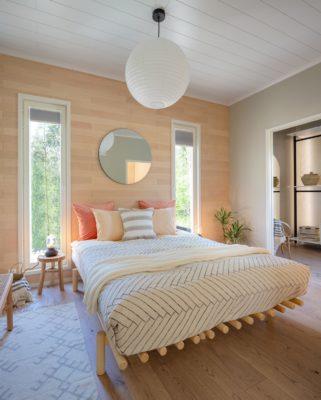 The PALA panel made of birch harmonizes well alongside soft tones
The light shades combine spicy darker and deeper colors such as terracotta, burgundy and brown with varying degrees of darkness in shades of chocolate and coffee. Often, interior design trends live through opposites. When light shades are in popularity, they begin to break gradually with darker shades until dark shades rise alongside and past the light ones.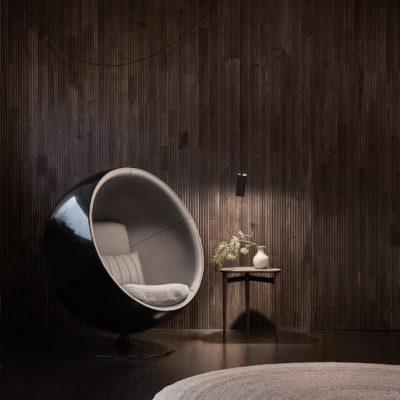 VIRE panel designed by Ristomatti Ratia in shade ASUN brown (Photo: AnnoCollection)
In any case, when looking at current interior design trends one cannot fail to notice the popularity of wood interior design.
Why is the wood popular in design?
The popularity of wood is because it combines all the current interior design trends from the color world of wood. Of the individual interior design trends, the most popular at the moment are wooden ceiling strips as well as wall panels that create acoustics, light and interesting details in the space.
Interior designers point out five main reasons for the popularity of wood.
1) Ecology
Wood represents the current megatrend, i.e. ecology and sustainable development. Wood has a very small carbon footprint, in addition to which it absorbs carbon dioxide from the air as it grows. The reuse and modifiability of wood emphasizes the ecology and good values ​​of wood. Wood is a durable material that remains well cared for from one generation to the next. The wood can also be modified to suit the interior design trends of the moment by treating the surface of the wood to the desired look.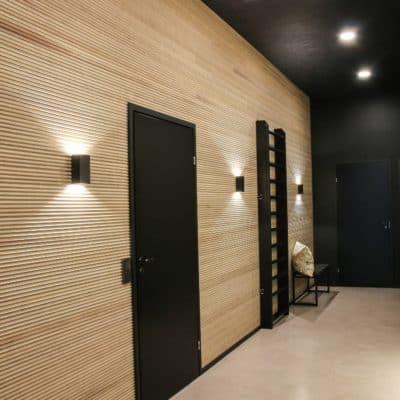 VIRE panelling will vary throughout the day depending on the light and angle
The life of wood is long and often wooden surfaces are preserved from one generation to the next. The wood surface can be easily renewed by sanding and reprocessing."
– Milla Alftan
2) Naturalness
Naturalness and authenticity of materials are a major interior design trend now. In addition to the materials, the color world has also changed from white, black and gray to more natural and broken tones. You want to bring nature to home because it creates an authentic and warm atmosphere. Down-to-earth attitude is also evident in textiles where natural materials such as cotton and linen are more popular than before.
The branches of the tree and the nuances of the heart tree emphasize the naturalness and make the wood a humane and personal material. The clinical, monochrome and branchless panel surface has begun to give way to a natural and genuine wood surface.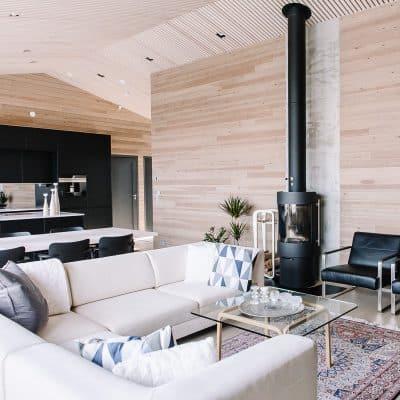 "Down-to-earth tones create softness in the space and real wood surfaces create interesting details, lights and shadows. The wood grains are visible, and the natural vitality of the surfaces is a desirable element."
– Miia Salmi
3) Domesticity
We want to support domestic companies more and more. Therefore, the origin of the product plays a greater role in the acquisition of furniture and the making of interior choices. Finnish products and materials are also high quality which is combined with long service life and sustainable development.
In addition, our traditions in wood construction combine brilliantly with the current interior design trend where the new and the old are boldly combined.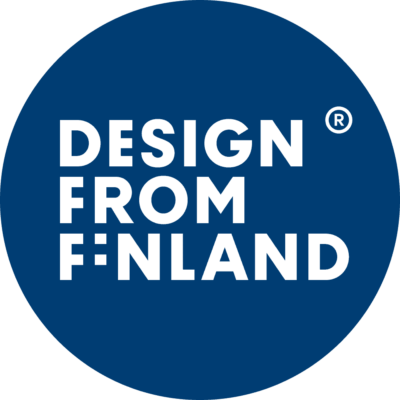 We want to support domestic companies even more strongly. In the background of the interior choice, there is a growing world of values
with an emphasis on nationality, locality and the popularity of unique handicrafts."
– Linda Baki
4) Practicality 
Practicality has always been emphasized in Finnish homes. We have four wonderfully different seasons that set their own requirements for home maintenance and materials. Wood is extremely great material because it is a durable, easy-care and reusable. Wood is easy to keep clean which is why it is an increasingly popular material, e.g. in the wall surfaces of the entrance hall, toilets and kitchen.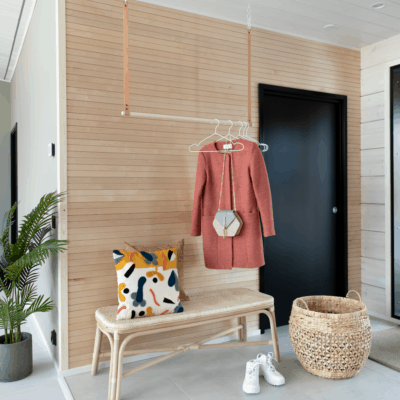 Finns have always wanted very practical and easy-care homes. The surfaces must be easy to clean and durable. Over time, there will be small bumps in any material but in a nuanced wood they will not appear in the same way as on a solid stone surface. In addition, it is possible to sand or re-treat the wood, which makes the surface almost like new."
– Milla Alftan
5) Sensory friendliness
People want spaces where they feel good to be in. Touching wood has been studied to lower a person's stress level and heart rate and to improve mood. This is affected by the transport of electricity, light and sound in the wood. Wood prevents echoes and wood materials can support the creation of pleasant acoustics. In terms of light, wood refracts the warm wavelengths of yellow and red light. Therefore, wood is perceived as a warm material.
Variations in stress levels would also appear to be affected by the electrical conductivity of different materials. For example, studies show that contact with room temperature aluminum, cool plastic and stainless steel caused an increase in blood pressure in the body as a stress response. Touching the wood surface, on the other hand, did not cause a similar reaction.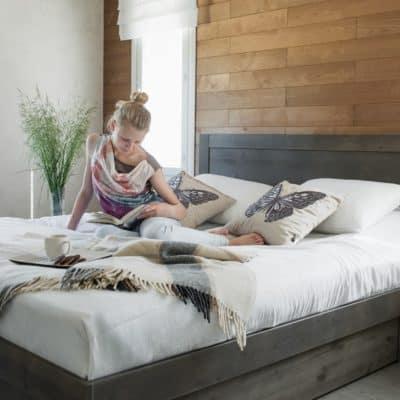 "Interior design trends now strongly show genuine materials and the desire to bring nature into the interior. The natural shades and grains of wood bring warmth and coziness to the interior and its acoustic properties create a smoother sound tone in the home.
People want spaces and homes where it is good for them to be. It is also the starting point and goal that guides all my interior design. The sensitivity of the wood is superior in that respect."
– Linda Baki
Interior design trends in different spaces of the home
Kitchen decoration
Natural wood makes a strong return to kitchens. Wood is increasingly seen in kitchen fixtures as wood veneer and solid wood, and in the intermediate form in the form of paneling. Wood is a great way to spice up and create beautiful details for Scandinavian understated dark and light kitchens. Large plank tables also remain in popularity and nowadays they are increasingly acquired in darker shades as well.
The natural look of the kitchen is accentuated by choosing warm metallic shades such as copper, brass and rose gold for faucets and metallic ornaments.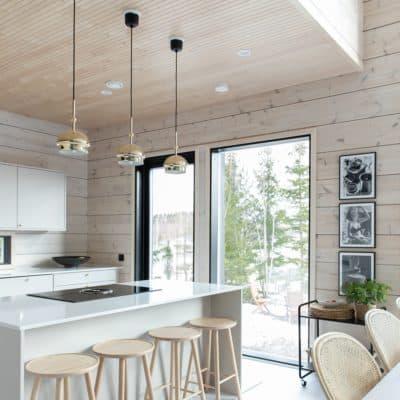 KOO2 interior panel made of birch as ceiling panelling
STRUKTUURI translucent sand creates countryside atmosphere to kitchen decoration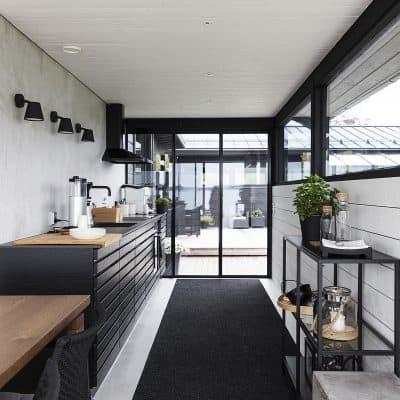 White STRUKTUURI panel reflects the light beautifully
Living room decoration
Currently, the most popular individual interior design trends are wooden ceiling strips as well as wooden wall panels. Their arrival has been particularly evident in the interior design of the living room, but they are also used in the kitchen, bedroom, utility room and toilet. With wooden wall panels you can create very impressive and individual solutions. For example, instead of a beautiful wallpaper, a wooden wall paneled vertically, horizontally or with a cross pattern is now chosen for the wall that is the effect wall of the home.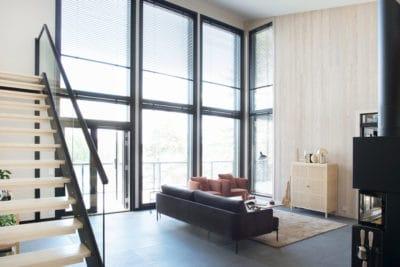 VIRE interior panel in the living room, translucent white ash. Vertical paneling emphasizes the height and space of the space.
"I think the VIRE panel is a beautiful interior panel. It allows you to create beautiful effects for any space. My second favorite is Siparila's KOO4 panel, which design is wonderfully clear and stylish."
– Linda Baki
From the living room furniture drawers and coffee tables are increasingly bought as recycled or refurbished second hand products. The wood can also be seen on sofas and armchairs, for example as oak legs. Trendy materials in living room textiles now include natural materials such as linen and cotton.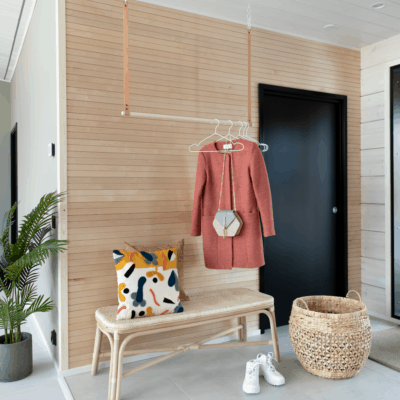 KOO2 interior panelling uses the beauty of solid wood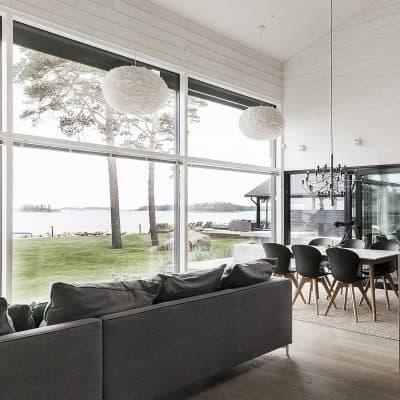 STRUKTUURI panels can be used also in saunas and wet areas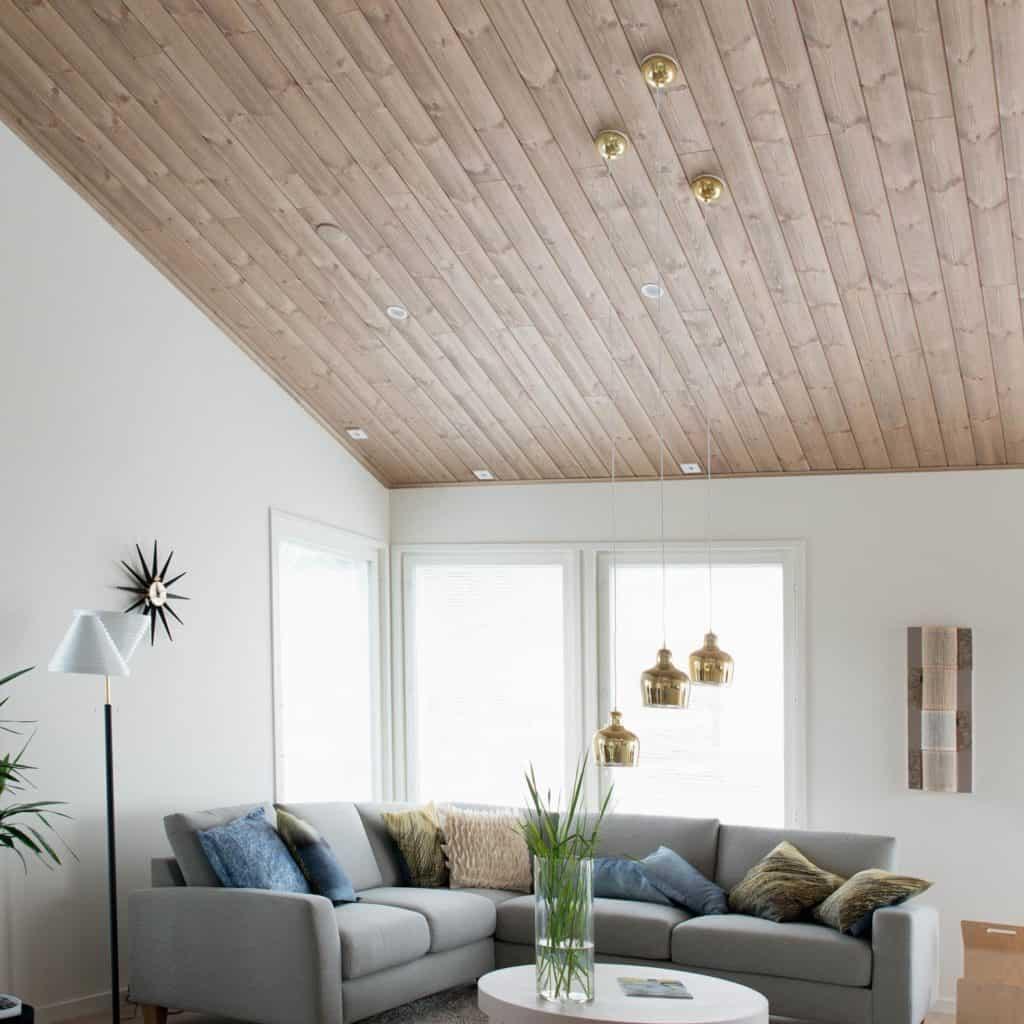 Translucent sand tone of STRUKTUURI interior panel is perfect match with copper lights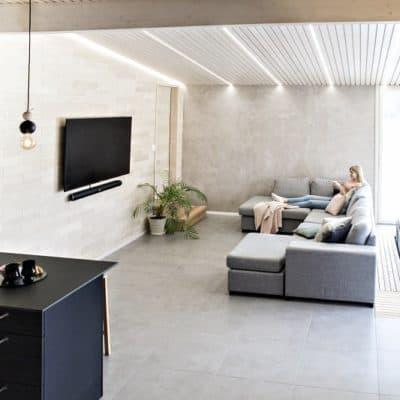 With VALO you can add sleek and unobtrusive LED strip lights between the panels
Bedroom decoration
Linen and cotton are currently the most popular textile choices in the bedroom because of their naturalness. The color scheme of the bedrooms is decorated in warm natural tones such as beige and straw.
The atmosphere of the bedroom is made more cosy with warm-toned wall panels. In addition, the acoustic properties of the wooden panels soothe the soundscape of the bedroom. Delicate green plants and eucalyptus branches create Scandinavian freshness in the bedroom.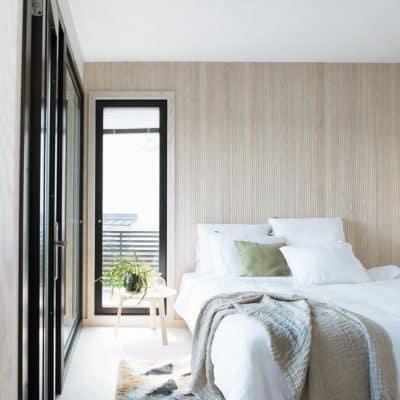 VIRE panelling in translucent white ash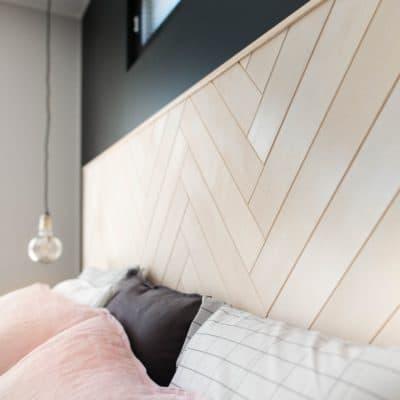 PALA panelling in translucent white birch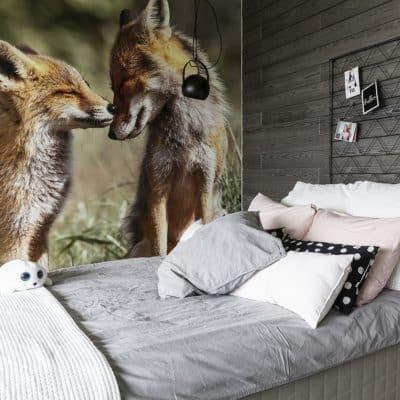 USVA panelling in pearly grey
Decorating wet rooms
One of the latest interior design trends in recent times has been the entry of wooden wall panels into utility rooms and toilets as well. A wooden effect wall brings a lot of warmth to an otherwise tile-winning and cool-toned space. The popularity of wood is also constantly growing in the surfaces of fixed furniture.
Warm metallic tones such as brass, copper and rose gold are used not only for kitchen faucets but also for wet room faucets. They bring more cosiness and closeness to the space than chrome plumbing fixtures.
KOO4 interior panel is designed by Kari Lappalainen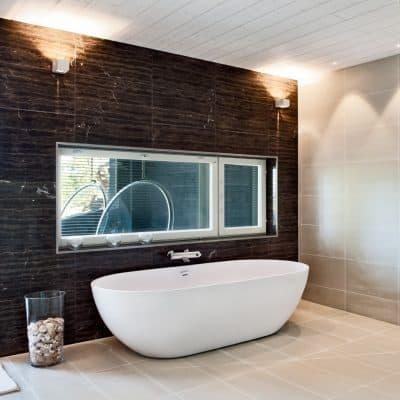 STRUKTUURI panels are available in 5 beautiful tones
VIRE panels made of birch and ash are splash-shielded and can be used in wet areas
Summary – interior design trends in the 2020s

The use of wood in interior design is by far the biggest interior design trend in both public spaces and households. Wood is used boldly on all surfaces of the home. The greater popularity of wood is due to the fact that wood combines all the most significant interior design trends of the moment: down-to-earth, environmental friendliness and warm cosiness.
"The unprecedented popularity of wood has been a really good trend in interior design because I think the world of values ​​behind wood is beautiful. I hope that wooden interior design will not disappear from Finnish homes in the future either, but instead we will dare to use it more boldly around the home. The possibilities created by wood are limitless and its appearance is easy to customize, sometimes even after installation."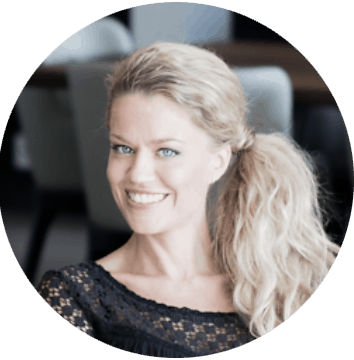 – Milla Alftan
"Interior design trends come and go, but I believe wooden interior design has come to stay in Scandinavian interior design. Especially at the moment, wooden interior design is clearly more popular than before and there is a desire to invest more and more in well-being in homes also through the sensory friendliness of the premises. So, I believe that wood interior design will continue to pay off, especially as more new products enter the market and people are encouraged to use wood in a more diverse way than before."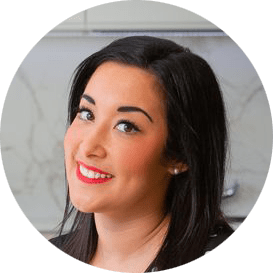 – Linda Baki
Download our Trend Report and brochure for interior products.
Trend Report 2020:
Interior Products Brochure: