Maiha in Seinäjoki is Finland's first PEFC certified timber block. It is a 5-storey solid wood multi-storey built by Lakea Oy in Seinajoki where the tree is spectacularly presented inside and outside. Maiha is built with Stora Enso's CLT- space elemental solution and upholstered by Siparila's TOPCOAT® exterior cladding.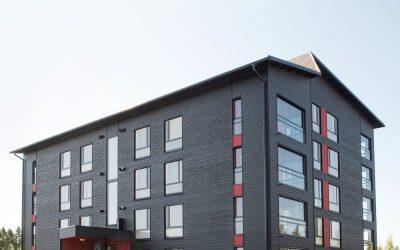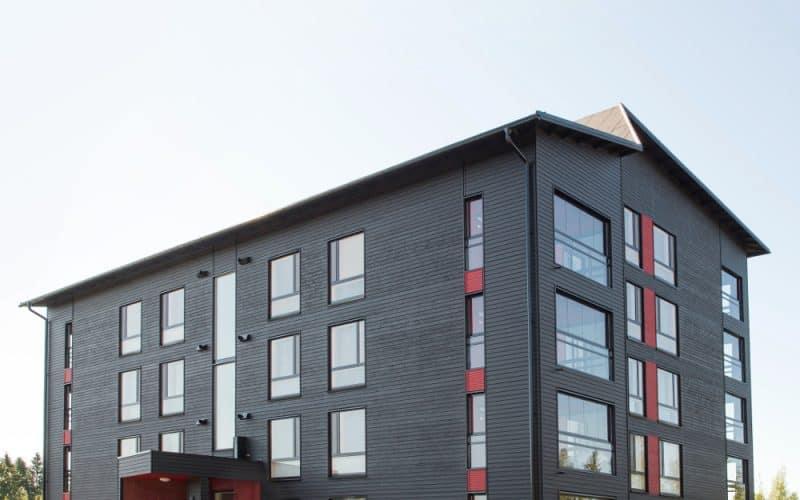 Architecture and cladding

In Maiha the wood is visible in all parts of the building: outdoors, stairwells and apartments. The block of flats consists of space modules that are made of cross laminated timber (CLT) using space element engineering technology. Maiha's exterior cladding is made with Siparila's flame-retardant cladding. The color of the facade is inspired by the dark bark. The dark general appearance of the facades is dashed by the red details of the exterior cladding on the surfaces of the individual exterior spaces.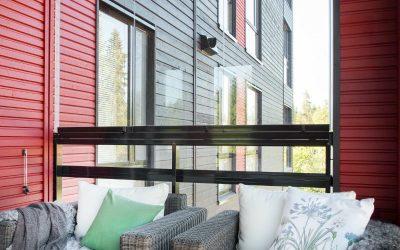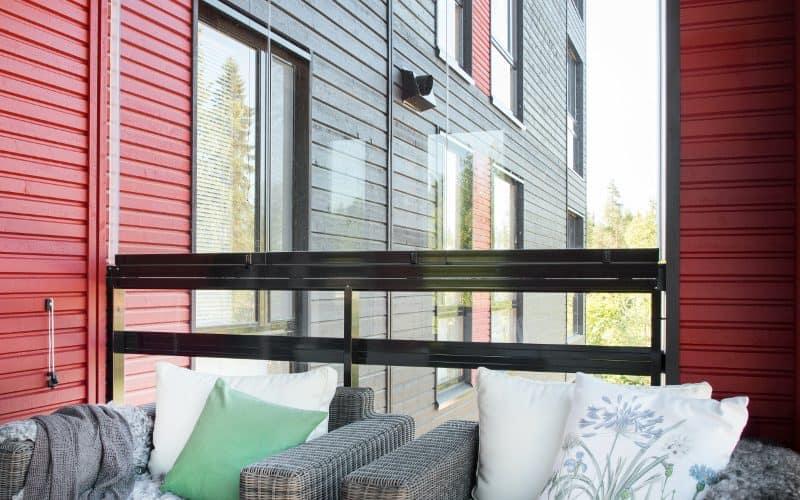 Technical challenges in building

The exterior cladding could not be produced completely painted, because the chosen paint was not suitable for industrial production. When choosing a surface treatment, it is good for the architect to consider the suitability of the surface treatment for industrial production. Completely painted exterior cladding panel saves time and costs during the construction phase – the painting on site is left out and the building can be handed over more quickly.In Maiha the exterior cladding was fastened already in the element factory. Because of that cladding was fastened by nailing it on the top (nails are visible and need to be painted. If the cladding would have been installed on the side, there would not be any need for painting).
Products Used:
Topcoat®-siding UTV 23 x 146 mm, painted
Topcoat®- sidingUTV 23 x 146 mm, fire-retardant
Ready to explore the siding options for your project? Contact us, our customer service team would be happy to help.