Sokos Hotel Bomba
Design
Jaakko Puro, Puroplan Oy
Constructor
Building constructor Eero Reijonen Oy
Used products:
Siparila Shingle 20 x 215 x 720 mm, translucent bronze
Board and batten 22 x 100 mm, translucent bronze
Lathes and corners, translucent bronze
Projektin kategoriat:
Cladding
Finishing which imitates patinated tar
Sokos Hotel Bomba is located in Nurmes, next to the Karelian village of Bomba, built 40 years ago. There was a time for renovating the facade and the rooms and spa facilities of the hotel.  By choosing shingles as facade material, designer wanted to cherish the traditional Finnish building tradition.
Architect Jaakko Puro's goal was to find a surface treatment that mimics an old, patinated tar surface. Siparila took up the challenge and developed a quick-to-install, durable and pre-industrially painted PAANU exterior cladding, inspired by traditional shingles. In this way, the whole is united by a mystical dark atmosphere, enlivened by earthy tones.
The size of one shingle was chosen to be 20 mm thick, 215 mm wide and 720 mm long. The weather resistance of the cladding was improved by shaping the tiles so that they can be concealed. This way the nails do not break the pre-painted surface and water cannot damage the wood from the nail heads. The shingles were surface treated three times. As a result, the facade no longer had to be painted after installation which saved costs and speeded up the construction process.
The spa hotel has 113 rooms and a spa for 170 guests. Sokos Hotel Bomba is surrounded by 11 hectares of scenic North Karelia on the shores of beautiful Pielinen.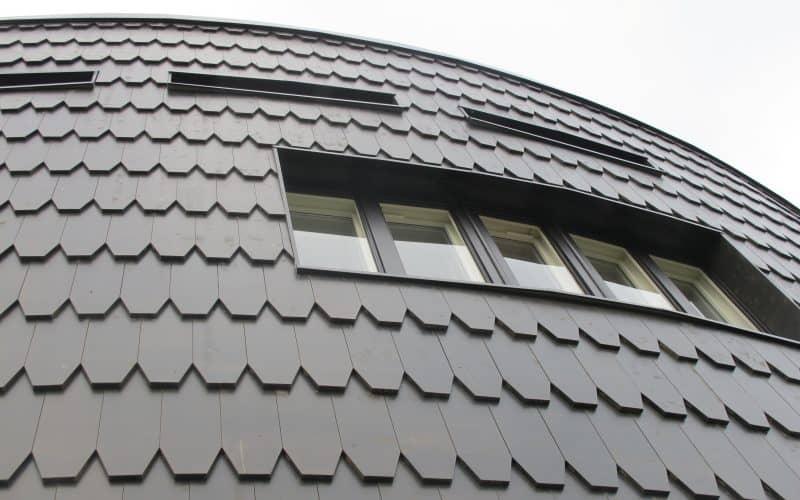 Facade made of shingle cladding is totally nail-free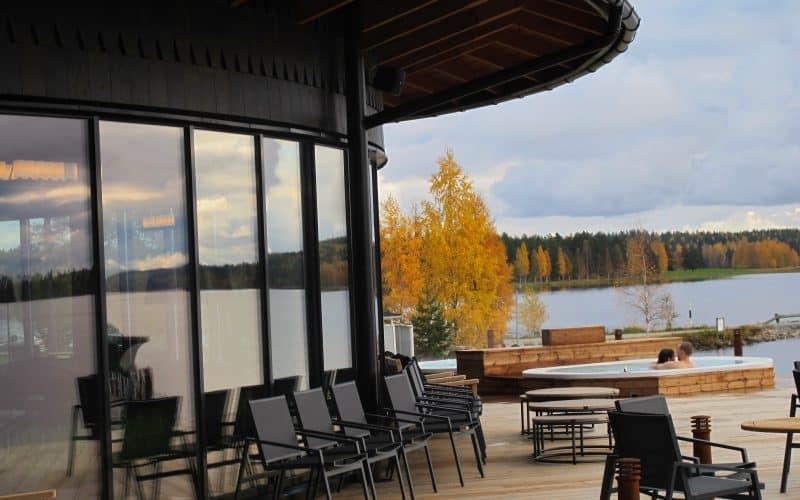 Shingles are perfect to use in curved surfaces.
Terrace walls are covered with board and batten cladding.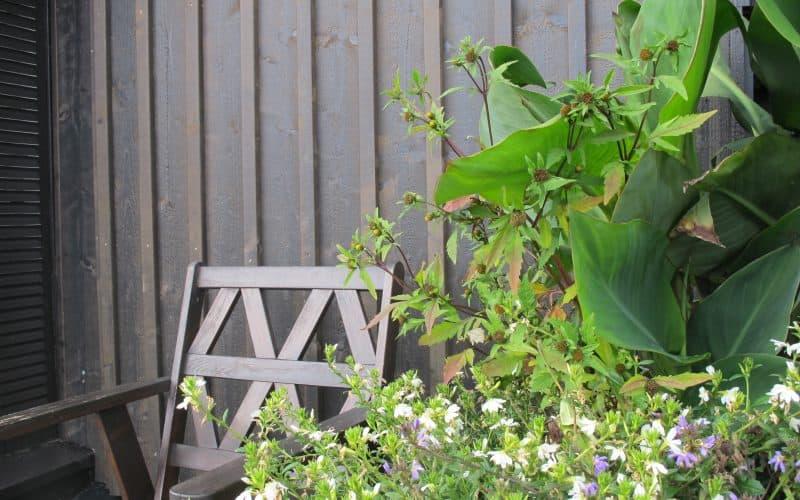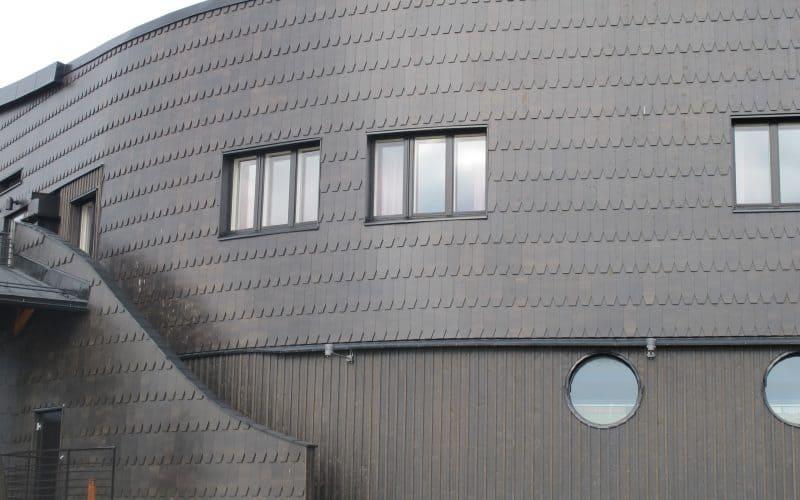 Vertical cladding and shingles.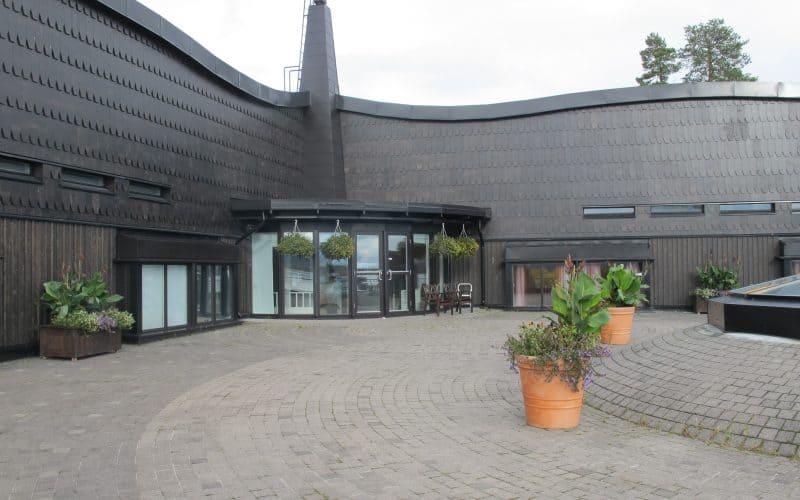 The facades of Sokos Hotel Bomba has a lot curved elements.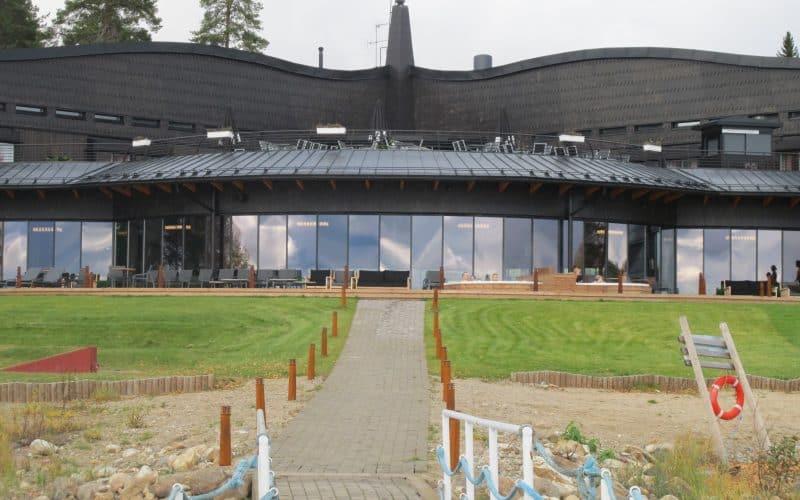 The goal was to find and old, patinated tar tone for the facade.