Fresh White — a durable white finish
This classic and timeless white is a fresh way to brighten a room and create a spacious illusion. A great fit for all types of rooms, ensure that in wet areas, "fresh white" paneling is accompanied by a mechanical fan system.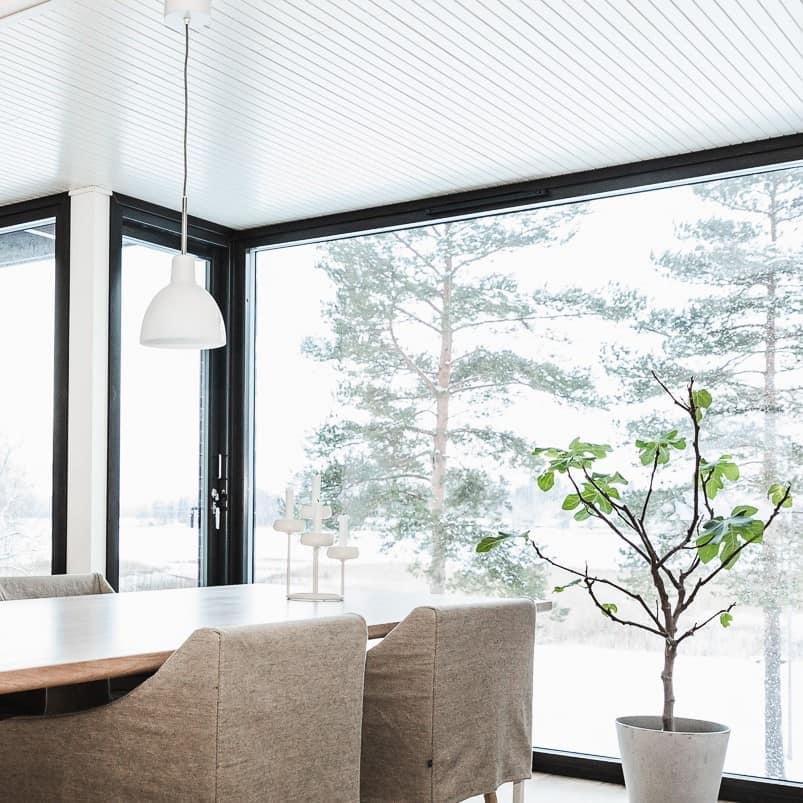 Translucent Gray — a lively gray honoring the beauty of natural wood
Our RAILO translucent gray surface highlights the natural beauty of the wood by providing a soft colour over the genuine wood grain. This combination of lively patterns and colour creates warmth and coziness in the space and gives the impression of lath ceiling.
Nail-less Surfaces
RAILO interior panel are installed with the Siparila secret fastening system which houses nail heads neatly under the adjacent panel. RAILO interior panels are also end-matched which decreases the material loss during installation and creates beautiful and tight joints.