Fast terrace decoration
Courtyards and gardens are an essential part of a successful construction project as in summer the home continues to the terrace and courtyard. During summer the protected courtyard or terrace is like a second living room with natural scenery. With visual barriers, heat lamps and covered areas, you can enjoy your yard from early spring until late autumn.
The fences you build bring security to the yard, the grilles divide different areas and provide visibility while the yard buildings provide good storage space for the lawn mower and other garden equipment. We have developed a wide range of products for you that make courtyard and terrace construction faster. Pre-painted strips, fence boards and grille laths speed up construction and are beautiful to look at right after construction.
Simple and beautiful visual barriers bring a new kind of peace to your terrace which means that you will also spend more time on it. In this case, the terrace becomes a children's playground, an outdoor training area or a quiet reading corner. The possibilities are endless.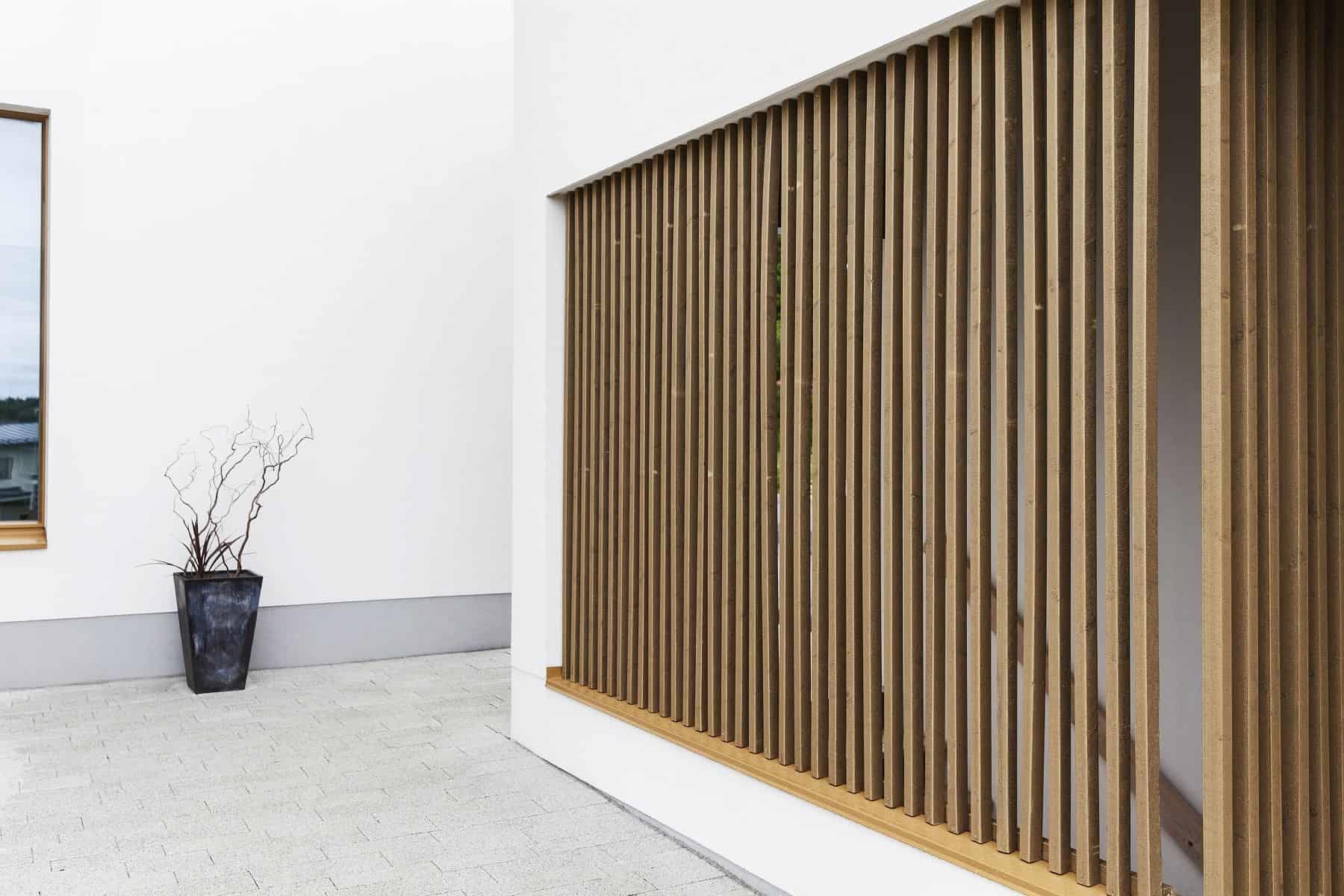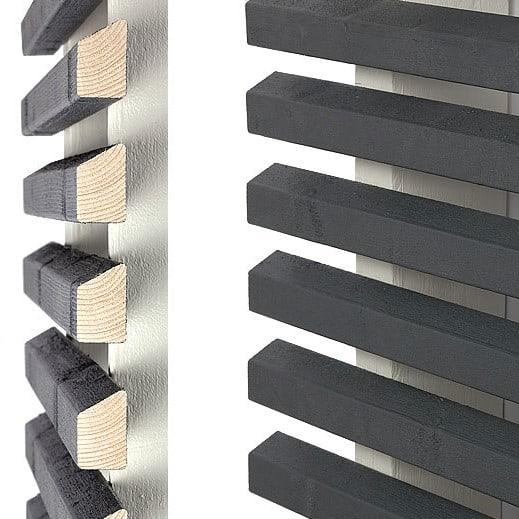 Spruce is the durable material choice
We manufacture fence boards and grille laths from spruce heartwood.
Our long and cold winters make spruce a strong and fine-grained building material especially for exterior and terrace construction. Spruce withstands moisture excellently, for example better than pine.
We have primed and surface painted all our terrace decoration products on all four sides at once using industrial methods. In this way, the surface of the spruce gets the best possible protective layer from moisture, mold and UV radiation. After mounting you will need to paint only traces of attachment and cutting surfaces. After painting the product will be maintenance-free for years to come.
Terrace construction is easy with Siparila's pre-painted products
Terrace construction is easy when you use pre-painted grille laths or fence boards for construction. All you have to do is fasten the laths or boards in place and paint the fastening marks and cutting surfaces to get the job done. In this way, the project is not prolonged. For example, you don't have to wait for better painting weather because you can immediately enjoy the end result.
5 reasons why terrace construction should be done with pre-painted products
1. Easy and fast, because installation alone is enough
You can quickly enjoy the finished result. There is only a very short time from idea to implementation!
2. Paint only cutting surfaces and mounting marks
The surface of the laths and fence boards is beautifully smooth when they are pre-painted in industrial conditions.
3. Select the desired color from the shades of the exterior paint color chart
You know at the time of purchase what the final lath or fence board will look like. The shade does not change because you do not have to paint the product after purchase
4. Carefree as the industrial surface treatment provides lasting protection
Thanks to the industrial surface treatment the products have protection against moisture, mold and UV radiation. Maintenance painting should only be done in 10-15 years!
5. You save time as well as painting costs
When you use pre-painted products, you save time in addition to painting costs. A beautiful summer day is guaranteed to be more comfortable to spend watching on the end result you have made on your own terrace than painting the laths!