Wood is a perfect match for balconies in multi-story houses because it reflects the warmth and creates a more pleasant atmosphere than concrete. Wood can be used in many ways in balconies. Tongue and groove siding enables tight seams between the pieces. When using trim boards, you can also play with narrow gaps between the boards.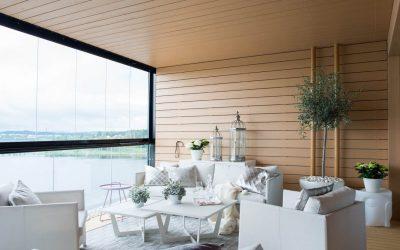 Boards are fastened on top of the wood. You can highlight the fastening by choosing a dashing nail. Just be sure that the line of the nails stays straight during the installation. Trim boards should also be painted before fastening.  If you want to fade out the nail heads, you can install the boards and paint them afterwards.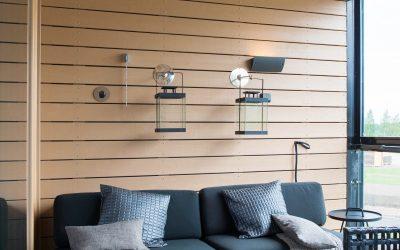 Every cladding profile is suitable for covering the balconies. The only thing to remember is that some profiles can be installed only horizontally. Siparila Topcoat is a perfect choice for balconies because it does not need any further treatment on the construction site. This speeds up the building process and saves money. Every piece of Siparila Topcoat siding is also end-matched. This enables beautiful seams and diminishes material loss up to 10%.