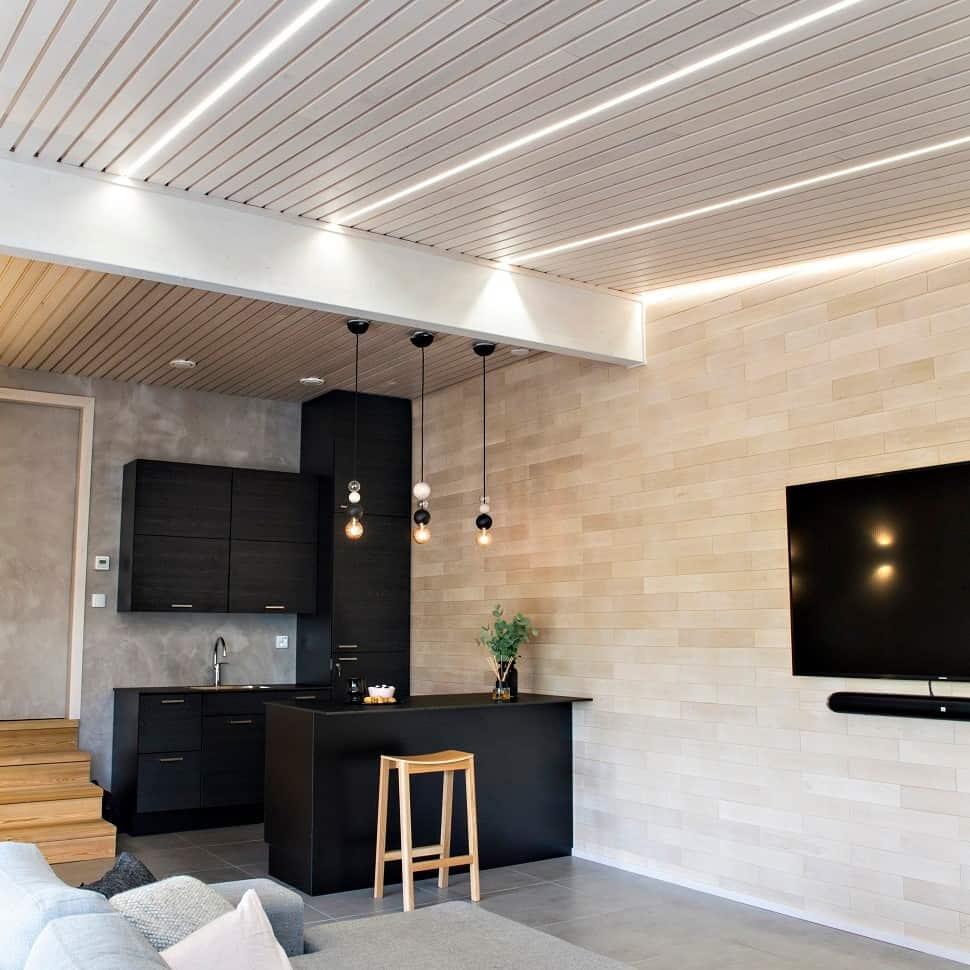 No visible signs of nails
The VALO interior panels are finished with solid white and translucent white tones. The panel profiles have a hidden fastening systems which creates a clean wooden surface with no visible signs of nail heads. The surface of each VALO panel has been painted with water-borne finishing agents that are healthy and safe. These agents protect the wood from contamination, sunlight and moisture, but allow the wood to bind and release moisture into indoor air.
Impression of lath ceiling
The VALO interior panels are specially designed for ceilings. The deep grooved shape of the panels creates the impression of a lath ceiling. The tongue and groove installation method is easy and there is no need to consider the material beneath. Ceilings are large surfaces, so plan ahead of installation to map out where seams between panel ends will fall as the VALO panel is not end-matched.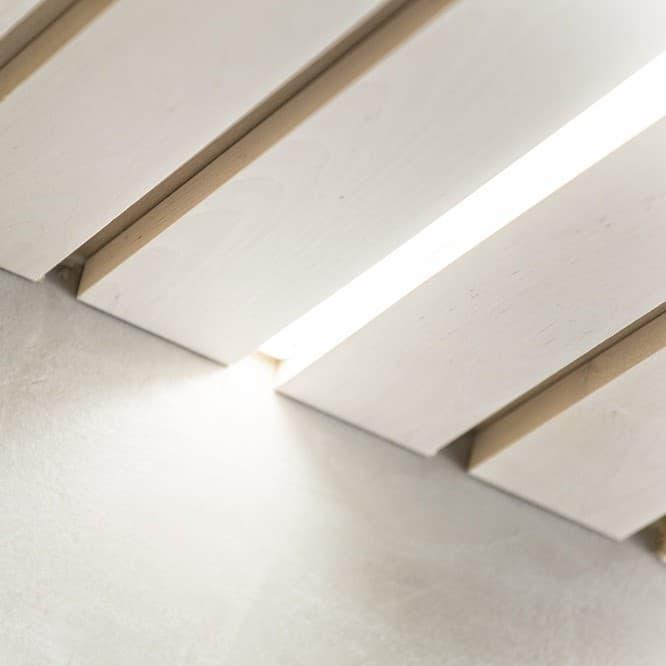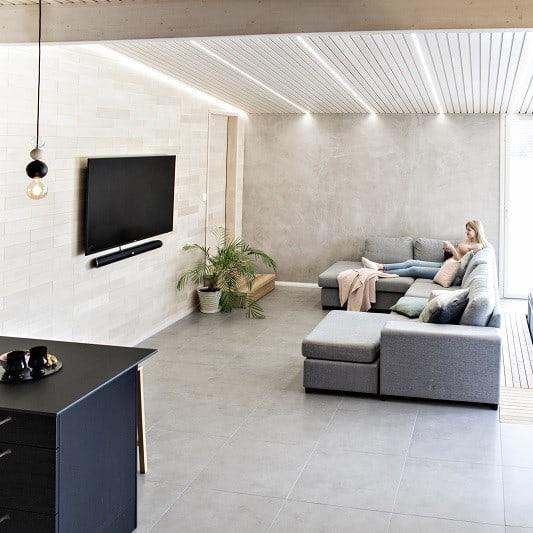 Wood supports a healthy home
Wood calms the body and mind in many ways. It has been found, among other things, to lower blood pressure and pulse, ultimately reducing stress hormones. Research participants have described wood surfaces as cozy, soothing, and warming.
Wood reduces stress levels